About Thomas Chiropractic
Dr. Steven Thomas has lived in Erath County since 1975. He met his wife Julie, while attending high school in Tolar, Texas. They graduated from Tolar together and married shortly afterwards.
Dr. Thomas began his journey toward Chiropractic in the early 1970's. He was receiving treatment from Dr. Daniels, a chiropractor in Stephenville, and he became a strong influence on Dr. Thomas's choice of careers. Dr. Thomas recognized and admired Dr. Daniel's strong desire to help people achieve optimum health and vitality through complementary health care and treatment. This friendship was the inspiration that guided Dr. Thomas to develop this same philosophy of care. Soon afterwards he enrolled in Tarleton University and subsequently went on to graduate from Texas Chiropractic College in Pasadena, Texas.
Dr. Thomas believes his personal interest and genuine concern for his patients is what helps make his practice successful. He is committed to providing customer-focused, ethical care and treatment. By treating each patient as an individual and providing appropriate care for their particular ailment. He has patients that continue to return for care year after year. Through word-of-mouth his practice continues to grow. Dr. Thomas maintains a trust with local physicians, both in referring to them and in receiving referrals in kind.
Dr. Thomas carries his love and affection for people and his community into his private life. He has served on the board of Meals on Wheels for many years. He is an active member of The Optimist Club and he is involved in the work of Stephenville First Baptist Church.
Steve and Julie have been married since 1979 and have raised four beautiful children and nine grandchildren. Julie is a nursing consultant and the owner of Julianne's, an interior design studio servicing Stephenville and surrounding areas.
Please stop by Thomas Chiropractic and meet Dr. Thomas and his amazing staff. They would love to give you a tour and a free consultation if you are interested. They will help make your chiropractic experience a positive one! Book an appointment today!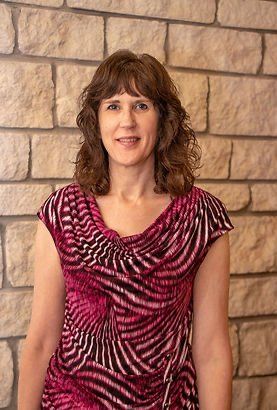 Call us to schedule an
appointment today!